Speech of 2022 Rubin Award Winner Deborah Kolb

The following speech was given by 2022 Rubin Award Winner Deborah Kolb at IACM 2022 in Ottawa, Canada.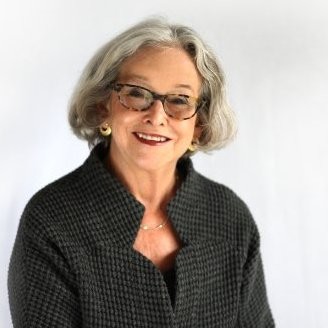 I want to start my talk by first telling you how truly honored, and touched, I am to receive this Rubin award.  Over the years, many outstanding scholars have been honored for their contributions, but I am guessing that I am unique in the role that Jeff Rubin played in my career.  He not only helped guide me to make my research more practical, but also critically, he set me on a path that took my theoretical and practical work in a direction that bought me here today.
I met Jeff when he came to the MIT Sloan School, where I was a doctoral student, to give a presentation on his in-progress work on third party roles, focusing on Henry Kissinger as a mediator in the Mideast.  I don't remember his presentation specifically, but I have what I wrote in the Introduction to Negotiation Eclectics (book picture here), a book that came from the conference we convened to honor Jeff's work.
He described his model of mediation as seeing an elephant –the mediator's role–in its totality, identifying the different roles mediators can play.  Well— my first published paper, based on my dissertation, — was titled 'Roles Mediators Play' and my conception of roles, based on my ethnographic study of labor mediators,  had everything to do with the relationships–the mediators, had with the chief spokespeople of the parties.
So, I had some ideas about roles mediators play and how those roles come about, — and they were not that aligned with Jeff's!  For me, context was critical, and I remember being very vocal about it.   I always thought, and still do, that my relationship with Jeff started with this rather heated disagreement, and that he enjoyed it. And so, when Jeff became Executive Director at the Program on Negotiation at Harvard Law School, and asked me to be Associate Director, I thought in part, it was because he liked to fight with me!
My association with PON shaped my career in several ways.  Let me start with work on mediation and then move to gender.  When Talk Works (Book Picture here)
When I arrived at PON in the late 1980s, my first project was to expand the work on mediation, explicitly to translate theory into practice.  I convened a group of well-known scholars in the field—Ken Kressel, Sally Merry, Eileen Babbitt, John Forrester, from a variety of disciplines — law, psychology, sociology, anthropology, international relations, and urban studies,  to work closely with a group of mediators including professional mediators like Howard Bellman (public policy) and Patrick Davis (education); builders of the field, Larry Susskind and Albie Davis; and people who mediated in certain situations like Jimmy Carter at Camp David.   We wanted to capture the particulars of their practice—their strategies for how they helped parties come to agreement – but to do so in a way that made their work accessible to a wide audience.
We were guided by a New Yorker Profile about Theodore Kheel, a well-known labor mediator and arbitrator.  We too aimed for New Yorker Profiles, and even had New Yorker style drawings of the mediators in the book,
For my part, I trailed William Hobgood, a former Federal Mediator in his practice of grievance mediation– in a case we called Raincloud over Rosie. Rosie was one of the few women in an Arkansas coal mine. The union had filed a grievance because the mining company had given a warning to Rosie — that if she had one more accident she would be fired.  It was clear from Rosie's story, as told in the mediation, that as one of the few women in the mine, life in the mine was not easy for her–she did have a lot of accidents—hence the raincloud.  Over the course of that day and others I spent with Bill, I got to see how he used what he called conditioning.  Conditioning meant letting the different parties know how they were likely to fare in arbitration—the more typical endpoint to a grievance process.  One could see how his use of conditioning really did move the parties to settlement—the company took back its warning and agreed to work with the union to make life safer for women like Rosie.
I should also mention that Bill introduced me to southern style pulled pork sandwiches, which I had never had before.
A reviewer of When Talk Works noted that these profiles taken together give us the closest look we have yet had on the "inside" of the magic and hard work of the mediation process….at a particular moment in time. '
As fruitful as PON was for my early career, it probably had the most influence on me because it inspired my work on gender.
Immediately when I started at PON, I became the instant expert on gender.
People asked me to talk to their classes about gender differences–they seemed to assume that because I am a woman, I must know something about gender.  Obviously only women have gender!
I was also having my own gender experiences at the Program.   Evaluations from our executive programs singled out what they liked about the seminars–Roger Fisher & Tuesday morning (that was me).  I decided learning more about how gender plays out in negotiation might be an interesting area for me to pursue.
Indeed, Jeff in his book –The Social Psychology of Bargaining & Negotiation –claimed that the reason there were so many studies about gender was because sex is one of the most convenient topics to measure.  And that is what I did in the first paper I wrote—Her Place at the Table.  Based on the dominant literature at the time—such as Women's Ways of Knowing & In a Different Voice—I did adopt what we would now call an essentialist view of gender—suggesting that a woman's voice and place in negotiation could be distinguished from her male colleagues.  This paper appeared in the last book Jeff edited, Negotiation Theory and Practice, that was published the year after he died.  I mention this because my work on gender evolved in ways that I wish he had known about.
I began my empirical work on gender by learning from my students' experiences through the final papers they wrote for my negotiation course.  Their assignment was to take a challenging situation at work, or more generally in their lives, and write about how they negotiated.   Fiona was an evening MBA student who worked for a small business unit in a major technology company.  Her boss gives her an almost impossible assignment — sales is overselling; operations can't keep up, and so there are delays and customers complain.
She is charged with getting sales to stop overselling.  But it was clear to her that the guys in sales had no use for her –they wouldn't even meet to talk.  So, she made her value to sales visible by making changes that had an impact on them—she cut the billing error rate and speeded up travel reimbursements (from 30 days to 4).  After that, they came to see her in a different light and were willing to negotiate with her to align their sales promises with operations' capacity and they did.  She helped me see that women in business can meet resistance by using  what I called strategic moves.
One of my favorite student stories, one that influenced my work on 'moves and turns,' came from Annie, the owner of a struggling travel agency.  She had just negotiated a good deal with a corporate travel executive.  They shake hands, and while still holding onto hers, the executive says he expects 3% of her commission to go to him!!  She tells him it is against the law.   He yells at her–'Look bitch, everybody does it!'  Annie first sits silent and then tells him to leave her office.  He starts to laugh and says, "Babe you were great."  Annie was surprised.  What I saw Annie do was respond to a move to put her down by turning it—interrupting the situation by telling him to leave.
What I learned about the notion of moves and turns, I later wrote about in a paper –Staying in the Game or Changing it that appeared in the Negotiation Journal.  The concept of moves and turns has been one that has been especially appealing to practitioners and students, judging by where it has been reproduced—in teaching materials and field books for attorneys and negotiation instructors.   Recently, a doctoral student from Australia interviewed me about it for the Gender and Diversity division of the Academy of Management program—Tales of the Script.
Let me say a word about stories and how I use them in my work. I see stories as central to learning about practice.  When I started my work on gender it was a challenge to understand how gender could make a difference.  Rejecting my initial essentialist view,  I wanted to look more deeply at how gender might matter in negotiation.   Initially that pushed me to look at what women in organizations were doing when they negotiated.  What I learned there became the central premise of my work – that a focus on gender helps one see how parties are differentially positioned to negotiate and that the negotiation process is as much about constructing credible positions for yourself and for the other, as it is about making a deal.  Positioning is about how negotiators empower themselves, construct interdependence, deal with offensive maneuvers, and foster participation, among other issues.  It's what we came to call the Shadow Negotiation. Book picture
The Shadow Negotiation is based on over 300 interviews that my co-author, Judith Williams and I did with women in a variety of fields. We suggest that each time people bargain over issues — a promotion, a contract with a new client, a bigger role in decision-making — a parallel negotiation unfolds beneath the surface of the "formal" discussion. Bargainers constantly maneuver to determine whose interests and needs will hold sway, whose opinions will matter, and how collaborative each person will be in reaching an agreement.  The book describes strategic moves that negotiators use to position themselves to negotiate—advocacy– and then how they engage others through connection.  To be an effective advocate means: getting out of one's own way, getting others to the table as Fiona did and dealing with challenges in the moment like Annie.  Connection involves appreciating the legitimate concerns of the other party, giving them space to articulate them and then working together to resolve the issues, what Fiona was ultimately able to do with the sales team.
We wrote an article for HBR called Breakthrough Bargaining- that had us move from simply advocacy and connection to articulating three different types of strategic moves—power moves, (about getting into position to negotiate) process moves to get negotiations off the ground and appreciative moves—to help parties save face and keep the dialogue going.    Encouraged by our editors and our HBR experience, and that at book talks men would ask me to sign a book for their wives—but they said it was really for them– we set out to interview men to add to our thinking and stories—that became Everyday Negotiation.
Also at Simmons, I was leading and teaching negotiation in Executive Leadership Programs for women in corporations and non-profits both nationally and internationally.  I had some interesting feedback.  In one program where I taught international agricultural scientists—primarily African women working for white European men—they told me that the negotiation program helped them realize that they had choices in the world.  In another program, as we were concluding, one woman told me that I had changed her life!  I doubted that, but I also realized that I needed to explore further the ways negotiation has an impact on women in the workplace.
At the same time as I was running these programs, I was also working on several organizational change projects at Xerox, The Body Shop,
(where Anita Roddick had a poster in the lobby that said—any mother who has 2 children and 1 piece of candy can negotiate any contract in the world!)
and an International Economics Research organization—where we tried to understand how gender played out organizationally—in terms of career paths, access to networks, to leadership opportunities, to performance evaluations, and challenges to integrating work and personal life.
At the time, explanations for gender inequities focused primarily on what was called 1st generation gender bias, that took organizational practices for granted, and compared women and men's behavior.  Change would come primarily from 'fixing' the woman.   Among the fixes was negotiation training.
Our approach– 2nd generation gender bias meant looking at barriers to women's advancement that arise from policies and practices that appear natural and neutral –job descriptions and criteria for leadership, work and family policies, performance review criteria — but can have differential impacts on different groups of men and women.
Kathleen McGinn and I applied these ideas to negotiation first at a Kennedy School Conference and then in an International Journal of Conflict Management  paper titled "From Gender and Negotiation to Gendered Negotiation." We introduced the notion of a gendered negotiation order—negotiating opportunity in the face of gendered jobs; negotiating authority in new leadership roles; negotiating value for helping work; negotiating support when not part of existing networks.
This work had a big influence on my executive teaching, where the negotiation modules I taught focused on the challenges women face in the workplace.  I would distinguish between what I called a capital 'N' negotiation where one is an agent and a lower case 'n' negotiation where one is negotiating for oneself about situations at work.  Lower case 'n' negotiations create a particular set of challenges—recognizing negotiating opportunities; the challenges of getting negotiations off the ground and dealing with resistance to the changes one is often proposing.
Teaching in these programs and gathering the stories the women told—as you can see is the way I link practice to theory– became the basis for my most recent book, written with another former student of mine (Jessica Porter) —
The idea that small wins could lead to big gains is based on 2 ideas—1) that when people negotiate about some aspect of work, it empowers others to feel legitimate asking–and 2) in the process of negotiating over these issues, one becomes an informal advocate for change.
This notion of negotiation at work took off.  As evidence, Time, Inc named the book one of the best negotiation books of the year it was published— (but I always wonder how many negotiation books were published that year?)   The next year, I was asked to do several White House programs for appointees who would be transitioning to the private sector and was also asked by the U.S. Ambassador to Bosnia to run a negotiation program for women politicians, so they could enhance their roles in their political parties.  It is also where I learned a great deal about resistance!
My more recent work has taken a few new directions.  Working with my daughter, we have taken some of the insights from Negotiating at Work and her work experiences in tech and created Linked-In Learning programs.  These surged in popularity during the pandemic where they were translated into multiple languages.
And in the last year, I began working with a team about applying and revising these ideas for different groups of women—we have a recent HBR article –Negotiating as a Woman of Color and our group hopes to do more work together.
I started with a story about Jeff and so let me end with one that has both our fighting and collaboration.  Jeff and I did a lot of teaching together—for several womderful years we ran workshops in Paris for business leaders.  And we had this rule for how we taught together-independently.  When he was teaching his part of the program, I would sit silently at the side of the room, and he would do likewise.  One of our events was with Girl Scouts USA –they asked us to run a negotiation workshop for executive directors and board chairs.  As opposed to our experiences in Paris, the audience had many women in it and so we decided that I would add a gender piece to the workshop (FYI, this was before I had really started my work on gender).  We decided to use a Program on Negotiation video—Hackerstar—where most of the video has Roger Fisher teaching the principles of Getting to Yes.  The video ends with a meeting—Roger and his client, and the other party with his attorney, who is a woman.  In the video, Roger keeps interrupting the woman and I would use this as an opportunity to have participants talk about how they would handle this situation—a not uncommon one of being interrupted.
As I was running the discussion, Jeff moved from the side of the room into the center and started raising his hand to explain that the purpose of the video was to showcase Roger Fisher. I agreed.  But he keeps talking and I am thinking—what is happening in the video is happening to me and I am not sure what to do.  So that is what I say.  Jeff seems surprised and moved back to the side of the room.
After a brief separation in our respective corners and over a drink, hmm we thought, this is the very work we claimed we wanted to do.  In the next NJ issue after Jeff died, I wrote epilogue to honor him.
HERE IS WHAT I WROTE:
Several years ago, Jeff Rubin and I began a dialogue about relationships in negotiation.  Dissatisfied with the concept of asymmetric prescription/description, we began to think about the relationship as the locus of inquiry.  It's rather like a play, Jeff said, where actors have roles that make them dependent on each other's performance.  What advice we wondered would we give to the actors as a holistic entity?
And so that's what we did.  We rethought the ways we had been teaching and worked to find ways to integrate our work—to literally share the stage.
And I still miss him and still want to tell that I have moved beyond essentialism!!