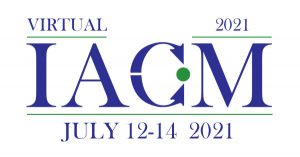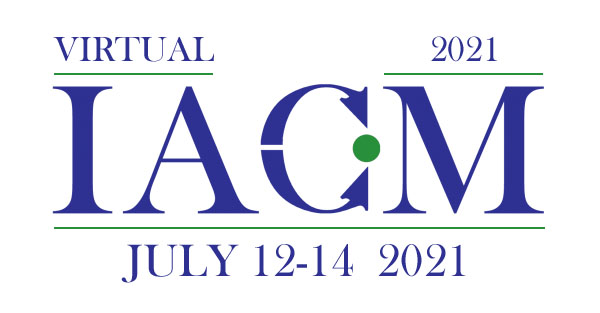 IACM 2021 Call for Papers
Submit a Paper  |  Submission Guidelines
Submission Deadline is February 15, 2021
President: Taya Cohen
Program Chair: Nazli Bhatia
Executive Director: Brandon Taylor Charpied
Join researchers and practitioners around the world for the second virtual conference of the International Association for Conflict Management, our association's 34th annual conference! Due to the ongoing uncertainty related to COVID-19 throughout the world, and thanks to the success of our 2020 conference, IACM has decided to continue the virtual format in 2021. Conference presentations will be scheduled for Monday, July 12 through Wednesday July 14, 2021. Additional conference activities will be scheduled for Sunday, July 11. We aim to accommodate all time zones from throughout the world. We will work with presenters and attendees to finalize a schedule to maximize participation in the conference.
IACM was founded to encourage scholars and practitioners to develop and disseminate theory, research, and experiences that can help to explain and guide conflict management in interpersonal, organizational, societal, family, and international settings. As such, we welcome conference submissions from researchers and practitioners alike. Submissions should cover new material, distinct from published works (including those that will appear in print before the conference), and ideally from presentations at other conferences. We encourage submissions that contribute new knowledge, understanding, and practice to negotiation and conflict management. We welcome all research methods, disciplines, and professional backgrounds. We particularly welcome submissions that:
Reflect principles of interdisciplinary collaboration and engaged scholarship to advance knowledge, understanding, and the practice of negotiation and conflict management
Highlight opportunities, questions, and considerations regarding researcher-practitioner collaboration on issues related to negotiation and conflict management
Expand our understanding and skill in teaching principles of negotiation and conflict management
Support the development and dissemination of new teaching materials and tools in the areas of negotiation and conflict management
Encourage innovative approaches and explore emerging frontiers and issues in the study and practice of negotiation and conflict management.
IACM continues to pay attention to the emerging organizational, political, relational and cultural dynamics of our times. To this end, we encourage submissions on topics that include but are not limited to: promoting resilience; managing uncertainty; building community through anti-racism training, intergroup dialogue, and other social justice efforts; negotiating in challenging economic times; communicating social support; teaching negotiation and conflict management over distance; and negotiating organizational tensions.
The deadline for submissions is February 15, 2021. Click here to submit your paper. Types of conference submissions (theoretical, empirical, applied, or practice) include the following:
Full papers (30 pages maximum; qualify for conference paper awards)
Extended abstracts (1000 words maximum)
Symposia, debates, roundtables, workshops, novel sessions (10 pages maximum for symposia, 5 pages maximum for all other formats)
In the submission system, you will be asked to indicate whether your submission is related to any of these broad topics:
Communication & Conflict
Decision Making & Negotiation Processes
Group & Team Conflict
Individual Processes & Experiences
Mediation
National & International Conflict
Organizational Conflict
Political Conflict
Relational & Interpersonal Conflict
Societal Conflict
Teaching & Training
We are also excited to announce our future conferences: Ottawa, Canada, July 10-13, 2022, and Thessaloniki, Greece, July 9-12, 2023! Though our plans to be in Greece this summer were thwarted by the pandemic, we were able to secure this wonderful location for our conference in 2023!