President's Corner: April 2018
President's Corner
Deborah Cai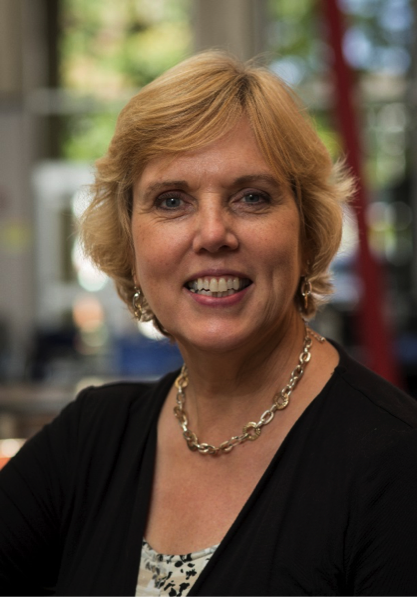 We are just over two months away from meeting in Philadelphia! I hope you are making your plans to join us for the conference. The venue for the conference is at Convene (21st and Market Streets) and the conference hotel is the Sonesta. A visual profile of Convene is included in this issue of SIGNAL – be sure to check it out. It's a lovely location, and we're excited to be hosting a great conference! Transportation in and out of Philadelphia, PA is easy: A lot of flights into Philadelphia International Airport; trains from New York City and Washington, DC, come right into 30th Street Station—only blocks from the conference venue. Registration for both the conference and the hotel is open and waiting for you; just check out IACM's website at www.iafcm.org.
Elections: The first order of business is to let you know that the election of new officers has been completed. Ballots were sent out in January, with election closing February 8.  I'm very pleased to welcome Zoe Barsness as our new President-elect, and Nir Halevy and Laura Rees as the new members-at-large on the Board of Directors. All three will officially join the board as voting members this July, at the end of the conference in Philadelphia. Profiles for each new board member are included in this issue of SIGNAL.
Forward momentum: Over the past 8 months, Brandon Charpied (our Executive Director – see a profile on Brandon in this issue of SIGNAL) and I have been working, along with our Board of Directors, to set up processes that will hopefully prepare IACM for the next decade. Established in 1987, IACM has met a few bumps along the way—what organization doesn't have its challenges—but I love hearing Brandon note his observations about the overall health of the organization and the unusual enthusiasm across IACM's community. We had the first call for conference submissions out in September with a great response; reviews were submitted on time and notifications of acceptances quickly followed along with conference registration and hotel information (available on the IACM website at www.iafcm.org). Such eager responses as we get ready for the conference are a good indicator of what this summer's conference will be like!
Constitution: One of the things we hope to have ready for your review before the conference is an updated constitution (C-2018) for IACM. The last time the association's constitution was updated and voted on was in 2007. Over the past few months, a committee comprised of Peter Carnevale, Jessica Jameson, and Deanna Geddes worked on the initial round of revisions. Brandon and I have reviewed those revisions, and over the next few weeks, the IACM Board will work on final revisions. And by early June, our goal is to have a version of C-2018 to send out to the IACM membership for consideration. Discussion and voting on various aspects of the revised Constitution—and on the updated document as a whole—will take place at a special session on the last day of the conference — so please plan to stay through Wednesday morning (July 11) to participate in this important process!
Personnel updates: There are two personnel updates I want to let you know about.
First, Michael Gross, who is currently serving in his third year as editor of NCMR offered to stay on as editor for a fourth year. The Board of Directors approved this extension at our December meeting. Having Michael remain as editor will be very helpful as IACM works on other transitions and puts new and updated processes in place. Michael will remain as NCMR's Editor-in-Chief through the end of 2019.
Second, after a decade serving as IACM's Treasurer, Don Gibson stepped down from this position in August 2017. We thank Don for his service in this role. In his place, Poonam Arora has graciously agreed to serve as Treasurer, working with the Executive Director, President, and President-Elect to oversee the financial decisions of the association. This appointment was also approved in the December meeting of the board. Poonam brings a wealth of banking experience (pun-intended) to this role. I am grateful to have her insight and oversight for the association.
In general: It has been a productive year, with a lot of change for IACM. We have a great group of people serving on the Board of Directors and Advisory Council for the association. The board has met a few times over the year, and we'll meet a couple more times before the conference starts in Philadelphia. In all, I think the association is in good shape and heading in the right direction. Many of our members — both on and off the board and advisory council — continue to step up to keep IACM on track. They really care about the well-being of the association. You all make it a pleasure to be a part of this organization. Thank you so much for your continued support and encouragement. See you in Philly!